Sharing the sephardic musical tradition
"Trio Sefardi's beautiful harmonies and skilled accompaniment movingly translates the joy and soul of the lost world I remember so well. Along with my own family, I am proud to call them my musical heirs."
FLORY JAGODA
TRIO SEFARDI, a northern Virginia-based ensemble, performs traditional songs of the Sephardim, the descendants of Jews exiled from Spain in 1492.
Their repertoire draws on the song traditions of Sephardic communities from the former Yugoslavia, Greece, Bulgaria, Turkey, and North Africa, with a special emphasis on traditional and original songs they learned from their mentor, Bosnian-born singer/composer, and 2002 National Heritage awardee Flory Jagoda. The trio has performed extensively at prestigious East Coast concert venues, festivals, synagogues, and Jewish community centers since forming in 2010.
la nona kanta
A celebration of 95-year-old National Heritage Award-winning Sephardic singer and composer, Flory Jagoda, in her own words, with live music by Trio Sefardi. Presented in collaboration with the National Institute for Holocaust Documentation at the United States Holocaust Memorial Museum.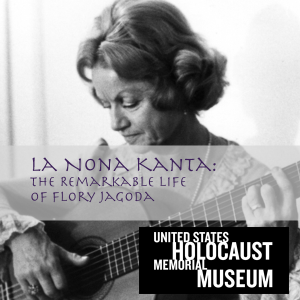 custom concerts
The trio has performed in many different settings, from large concert halls, outdoor festivals, synagogues, colleges and museums to small house concerts.

Use this form to contact or email howardbass7@gmail.com