Watch Trio Sefardi share the music of the Sephardic Jewish Tradition at Upcoming Performances:
Greek Jewish Festival in New York City.
Festival is 12-6, and Trio Sefardi performs at
5 p.m.
Broome Street between Allen and Eldridge Streets on the Lower East Side (our NYC debut!).
---
Sunday, June 4:
Washington Folk Festival
Glen Echo National Park
2 p.m. on the Chautauqua Stage
fsgw.org
---
Barns of Rose Hill, Berryville, Virginia.
Details to come.
For additional information on upcoming performances, please contact us.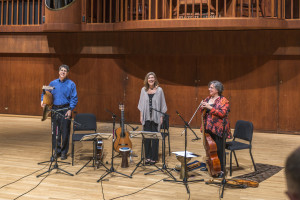 ---