Sharing the sephardic musical tradition
"Trio Sefardi's beautiful harmonies and skilled accompaniment movingly translates the joy and soul of the lost world I remember so well. Along with my own family, I am proud to call them my musical heirs."
FLORY JAGODA
Trio sefardi, 
 a northern Virginia-based ensemble, performs traditional songs of the Sephardim, the descendants of Jews exiled from Spain in 1492.
Their repertoire draws on the song traditions of Sephardic communities from the former Yugoslavia, Greece, Bulgaria, Turkey, and North Africa, with a special emphasis on traditional and original songs they learned from their mentor, Bosnian-born singer/composer, and 2002 National Heritage awardee Flory Jagoda. The trio has performed extensively at prestigious East Coast concert venues, festivals, synagogues, and Jewish community centers since forming in 2010.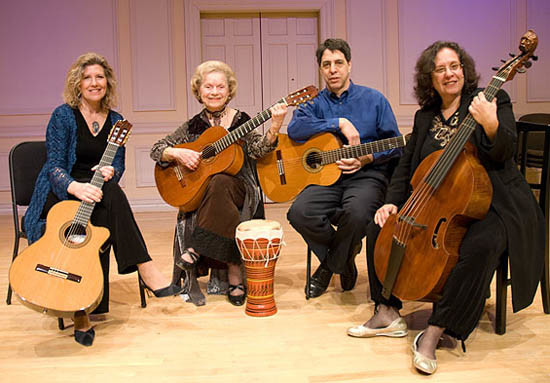 Our tribute to Flory Jagoda is almost here!
Trio Sefardi's new CD, "Rikordus: Remembering Flory Jagoda" will be available June 19, just in time for our Gala CD Release Concert at Jammin' Java on June 27.
Our mentor and honorary Nona (grandmother), the Sephardic singer/composer Flory Jagoda, passed away in January, and this spring we've honored her memory with Rikordus, featuring 18 songs that she loved, many of which she wrote and two that she sings lead on. These are the songs you'll hear at the Jammin' Java concert in late June.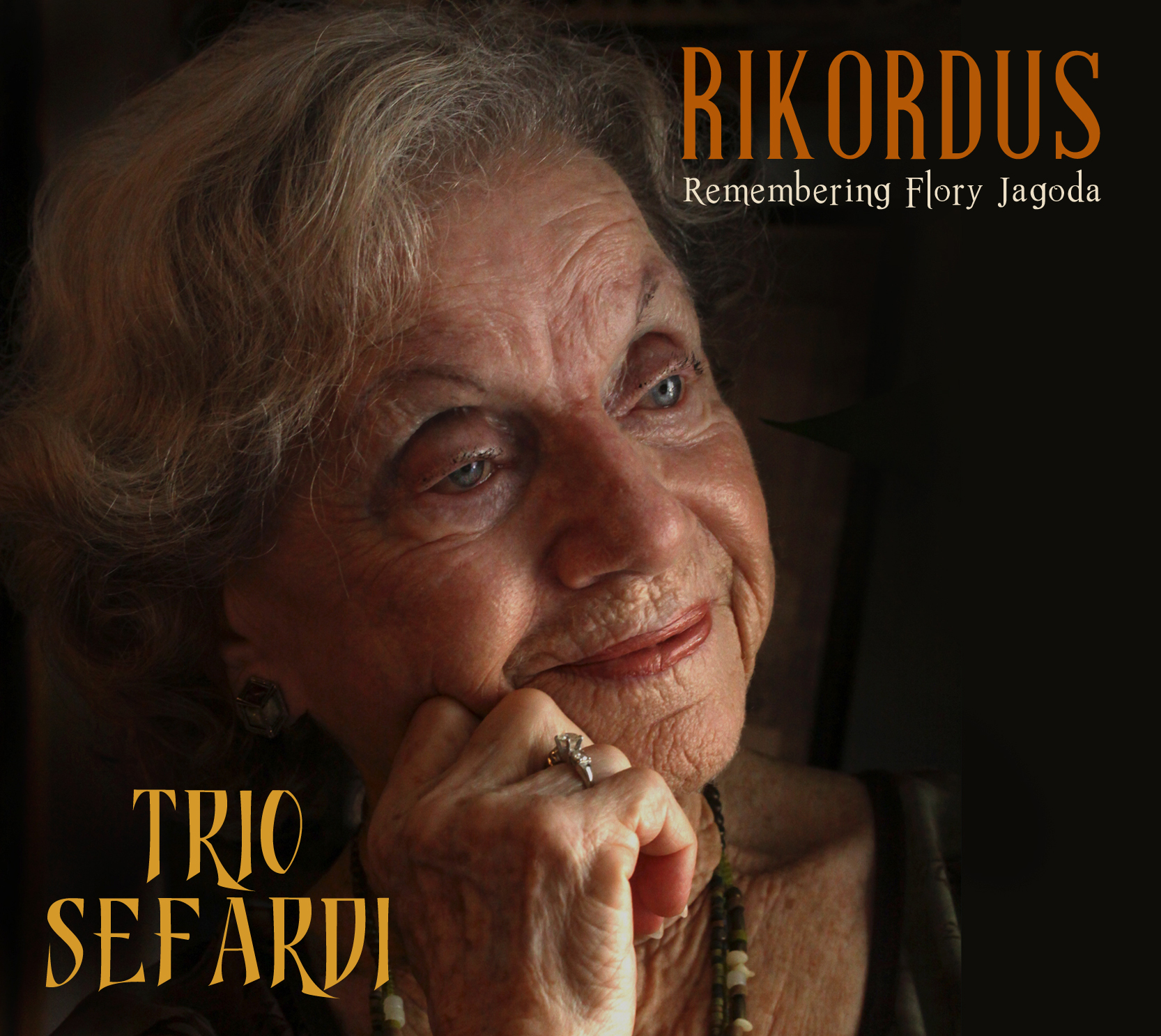 Here are two of our favorites:
Un Kavritiko: A nonsense song for Passover with Flory, her grandchildren, and bells and whistles galore.  https://soundcloud.com/hesperus-2/un-kavritko
La Tore (also known as La Serena): "In the sea there's a tower, in the tower there's a window, in the window there's a maiden who calls to the sailors." This is one of the most popular songs in the Sephardic repertoire, performed here by Susan with bass viol and lute accompaniment. 
la nona kanta
A celebration of 95-year-old National Heritage Award-winning Sephardic singer and composer, Flory Jagoda, in her own words, with live music by Trio Sefardi. Presented in collaboration with the National Institute for Holocaust Documentation at the United States Holocaust Memorial Museum.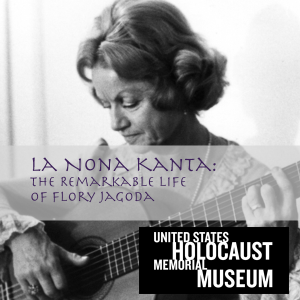 custom concerts
The trio has performed in many different settings, from large concert halls, outdoor festivals, synagogues, colleges and museums to small house concerts.

learn more About the trio
Use this form to contact or email howardbass7@gmail.com
The Sefardim 
The Sefardim, the Jews of Spain, lived on the Iberian Peninsula for fifteen centuries. Expelled in 1492 by King Ferdinand and Queen Isabella, the Sefardim settled in North Africa, the Middle East, France, Italy, and parts of northern Europe, but were welcomed most warmly in the Ottoman Empire. In exile the Sefardim maintained their language, Ladino, and their oral culture. Songs were passed down through the generations, usually by women, and new songs were composed about love, loss, daily life, holidays, and history.