Audience: Middle and High School Students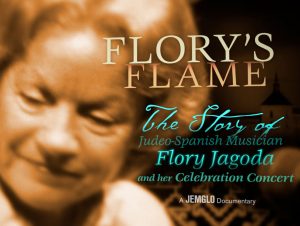 Program goal
This program has been created to help middle and high school students witness a remarkable story of a Jewish woman's struggle to flee her homeland as the Nazi's threatened her life and the life of her family. This is a story of resilience, courage, culture, and music. Our hope is that students can better understand:
The far-reaching personal impact of the Nazi influence before and during WWII.
The bounty of goodness in humanity in the face of evil and destruction.
Music's capacity to enable people to endure hardship and triumph in spite of it.
The ability that one person has to make enduring contributions to a cause.
Program details
After an opening discussion of 15-year-old Flory's background and life in Zagreb at the time the story starts (1942), the Trio presents the central 15 minutes of its multi-media program that focuses on her solo escape from Zagreb. She avoided being arrested for having false papers by playing her accordion in the train compartment for the 5 hours of the trip to Split. The trio plays a song Flory wrote about that experience 50 years later. We also discuss her life as an immigrant and how teaching accordion kept her and her family alive.
---
For more workshop details, please contact Tina Chancey: tinachancey@cs.com
---
This slideshow requires JavaScript.