Watch Trio Sefardi share the music of the Sephardic Jewish Tradition at Upcoming Performances:
Sunday, September 13, 7:30 pm
Emerson Avenue Salon Concerts: Sephardic Songs of Hope and Renewal
Attendance is free; donations encouraged. Live on YouTube. For more information: http://emersonavenuesalons.com
---
Wednesday, October 14, 7:30 pm
Jammin Java
Vienna, Virginia
---
Sunday, November 15 (time TBD)
LimmudBoston
Virtual presentation of "La Nona Kanta: The Remarkable Life of Flory Jagoda"
https://limmudboston.org/wp-admin/edit.php?post_type=pageHome Page
---
Thursday, November 19, 6:30 p.m. Pacific / 9:30 p.m. Eastern
Sonoma Jewish Music Series
Free and open to viewers around the world!
https://music.sonoma.edu/events/2020/jewish-music-series-trio-sefardi
---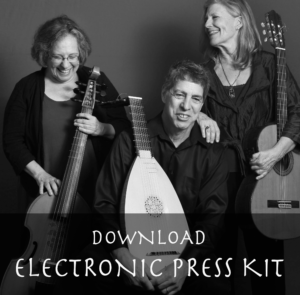 ---
Selected Past Performance Venues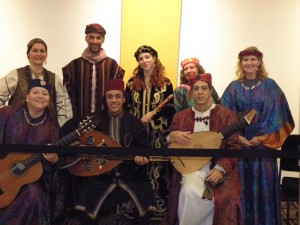 Trio Sefardi has shared the Sephardic Tradition at many wonderful venues, including:
United States Holocaust Memorial Museum, Washington, DC
Zlatne Uste Golden Festival, Brooklyn, NY
Piccolo Spoleto Festival, Charleston, SC
Kennedy Center Millennium Stage, Washington, DC
With Post-Classical Ensemble at the Kennedy Center
National Gallery of Art

Center for Jewish History, NYC (International Ladino Day Celebration)

Jewish Museum of Maryland, Baltimore

Richmond Folk Festival
Washington Folk Festival
Southern Methodist University
Takoma Park Folk Festival
DC Turkish Festival
JCC of Middlesex County, NJ
Barns of Rose Hill, Berryville, Va.
Resonance Series, Chestertown, Md.
Highland Park, NJ, Conservative Congregation, Charlottesville, Va
Washington Revels, Lisner Auditorium, DC
Greek Jewish Festival, New York City
Shepherdstown, West Virginia
Tifereth Israel, Washington, DC
---