Watch Trio Sefardi share the music of the Sephardic Jewish Tradition at Upcoming Performances:
Sunday, November 15
LimmudBoston
Session Title: La Nona Kanta: The Remarkable Life of Flory Jagoda
Session Description: Through her music and her magnetic personality, Flory turned the tragic fate of her family and Balkan Sephardic culture into a celebration of five centuries of faith and tradition, giving meaning to the rest of her life, and delighting audiences worldwide. Using narration, songs, and images, Trio Sefardi tells this remarkable story.
Time: 3:00PM-3:50PM
Zoom Room: Room 6
https://limmudboston.org/

Adult General Admission 
* $18 Early Bird Thru Sunday, Nov 1 use code LF2020EB
* $25 after Nov 1 (donations also welcome)
* No one is turned away, contact  info@limmudboston.org

Ongoing Discount Codes $18
* EDUCATORS use code LF2020JE
* YOUNG ADULTS use code LF2020YA
---
Thursday, November 19, 6:30 p.m. Pacific / 9:30 p.m. Eastern
Sonoma Jewish Music Series
Free and open to viewers around the world!
https://music.sonoma.edu/events/2020/jewish-music-series-trio-sefardi
---
Sunday, Jan. 10 | 7 pm
Jammin Java, Vienna,VA
https://www.jamminjava.com/e/126981971495
https://www.facebook.com/events/645373259141208/
---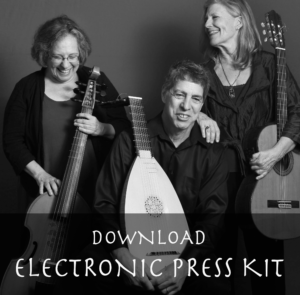 ---
Selected Past Performance Venues
Trio Sefardi has shared the Sephardic Tradition at many wonderful venues, including:
United States Holocaust Memorial Museum, Washington, DC
Zlatne Uste Golden Festival, Brooklyn, NY
Piccolo Spoleto Festival, Charleston, SC
Kennedy Center Millennium Stage, Washington, DC
With Post-Classical Ensemble at the Kennedy Center
National Gallery of Art
Center for Jewish History, NYC (International Ladino Day Celebration)
Jewish Museum of Maryland, Baltimore
Richmond Folk Festival
Washington Folk Festival
Southern Methodist University
Takoma Park Folk Festival
DC Turkish Festival
JCC of Middlesex County, NJ
Barns of Rose Hill, Berryville, Va.
Resonance Series, Chestertown, Md.
Highland Park, NJ, Conservative Congregation
Washington Revels, Lisner Auditorium, DC
Greek Jewish Festival, New York City
Shepherdstown, West Virginia
Tifereth Israel, Washington, DC
---